Our goal at NOAH is to provide compassionate, quality healthcare for our community. The truth is that doing this can and should look different for every person. Some people benefit from nutrition services to help tackle medical concerns. Others find relief from migraines through our dental team. Because comprehensive healthcare is individualized, NOAH takes the time to understand patients, and meet them where they are.
Meet Nikky
When Nikky was introduced to NOAH, it was at one of the lowest points in her life. She had recently left the hospital after an overdose. The mother of three had struggled for years with addiction, despite having had a happy childhood and a family she loved. Addiction impacts many people regardless of their income, education, address, or other factors.
After the third of fourth person from NOAH called to check on Nikky after being discharged, she paused and wondered if maybe NOAH was different. She was right; NOAH was different, and her life would never be the same.
Despite the COVID-19 pandemic changing everyone's lives and stress levels, Nikky found stability and support in early 2020 from Pamela, her Peer Support Specialist at NOAH. Peer Support Specialists are uniquely qualified, caring team members. Five months after their first conversation, Nikky is seeing the amazing woman she was all along. Pamela is just a text or phone call away, but the progress Nikky has made is her own.
Watch Nikky's Video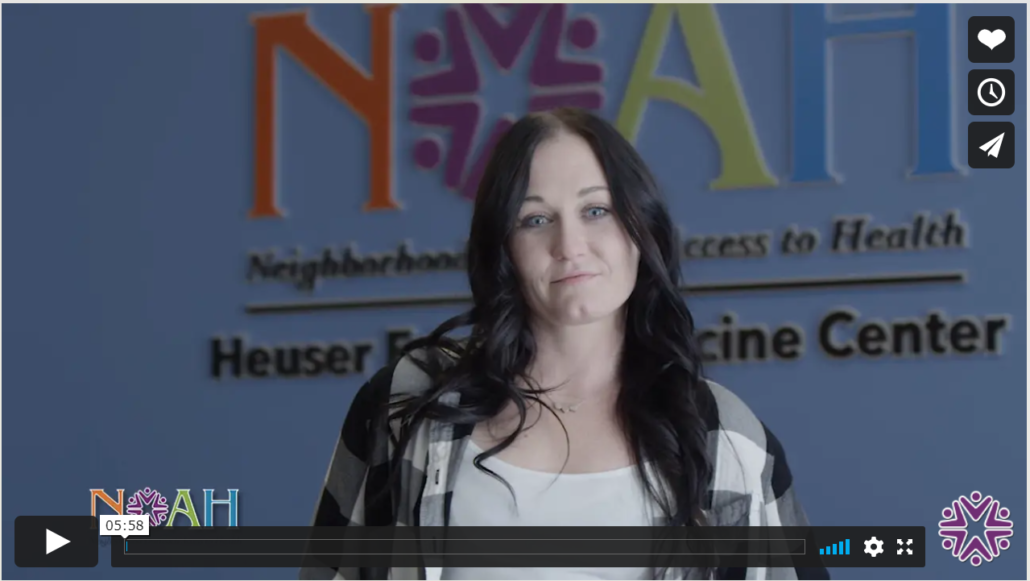 True Comprehensive Healthcare
NOAH offers services that treat the whole person. There is no one-size-fits-all way to help someone live a healthy life, especially if other challenges are standing in the way. Beyond medical, behavioral health, and dental services, NOAH offers community resources and a team working to ensure patients have other needs met with resources like income assistance, health insurance enrollment, and referrals to other programs.
Learn more about the services NOAH offers the community.
https://noahhelps.org/wp-content/uploads/2021/01/Nikky.png
617
1053
Katy Reeve
https://www.noahhelps.org/wp-content/uploads/2019/06/NOAH_LOGO_CMYK_shadow_325_weblogo.png
Katy Reeve
2021-01-28 15:34:21
2021-01-28 15:34:28
Meet Nikky