By Stephanie Olzinski, MS, RDN |Nutrition Supervisor
Fiber is an important nutrient. But why is it important and what can we eat for more fiber are common questions.
Simply put, fiber helps keep us 'regular' going to the bathroom more frequently. That is a good thing! When we are regular, stool spends less time in the large intestine. That means less chance of harmful bacteria or carcinogens (substance capable of causing cancer) building up. In a study, The American Medical Association found that when 1,500 patients with early-stage colorectal cancer began eating more fiber-rich foods, it reduced their risk of dying from colorectal cancer by 20%!
Good Sources of Fiber
Beans
Lentils
Oats or oatmeal
Nuts
Seeds
Fruits and vegetables
Whole grains or whole wheat products like wheat bread and wheat pasta
A good tip for determining what foods are a good source of fiber is to read the nutrition facts label on products. Grab a package of bread at your house or the next time you're in the grocery store – if the line for fiber says one serving contains at least three grams of fiber per serving, then it's a good source of fiber. You can also look for 100% whole wheat as the first ingredient.
Daily Fiber Intake
Fiber recommendations are different for everyone depending on age and any other medical conditions. In general, achieving an intake of over 20 grams of fiber per day is recommended. Start by trying to add just one extra fiber source daily, like switching to oatmeal for breakfast or adding a larger serving of vegetables at dinner. Not only does a gradual approach make it easier to adapt to new eating habits over time, introducing fiber into your diet slowly prevents bloating and cramping sometimes associated with increased fiber intake.
Kickstart your new eating habits with these tasty, fiber-rich, recipes: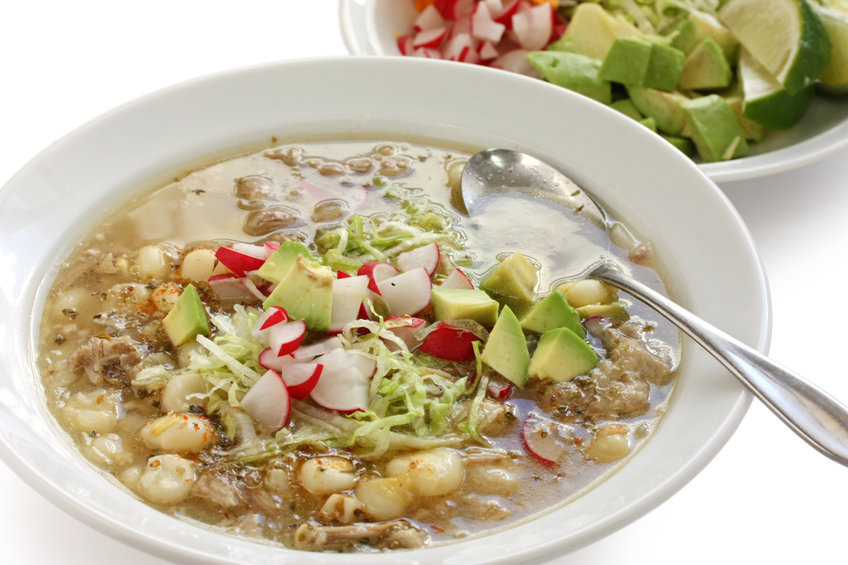 Hominy is a product of corn and is considered a grain. Low in fat and high in fiber, it has a similar taste to corn though the texture is much different. A main staple in Mexican cuisine, hominy is highlighted in this flavorful soup. We've taken it to another level by using chicken instead of the traditional pork shoulder. Also, add in those veggies for an added nutrition benefit and this hearty soup will be a crowd pleaser on any table.
Summer Black Bean and Rice Salad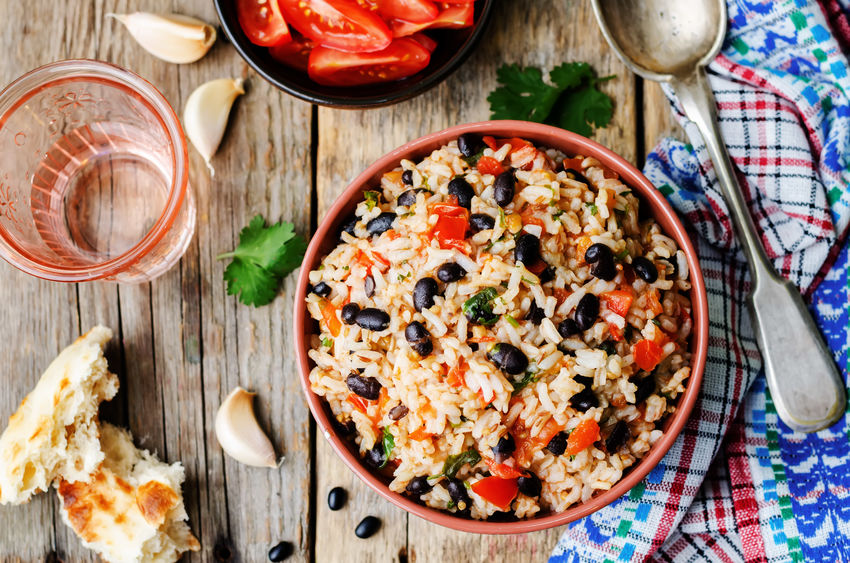 This cold salad is perfect for a warm spring day! It's packed with protein, high in fiber and delicious flavors that will rock your taste buds. Make this dish ahead of time and keep refrigerated until it's time to serve! Make this recipe even more fiber-rich by choosing brown rice over white.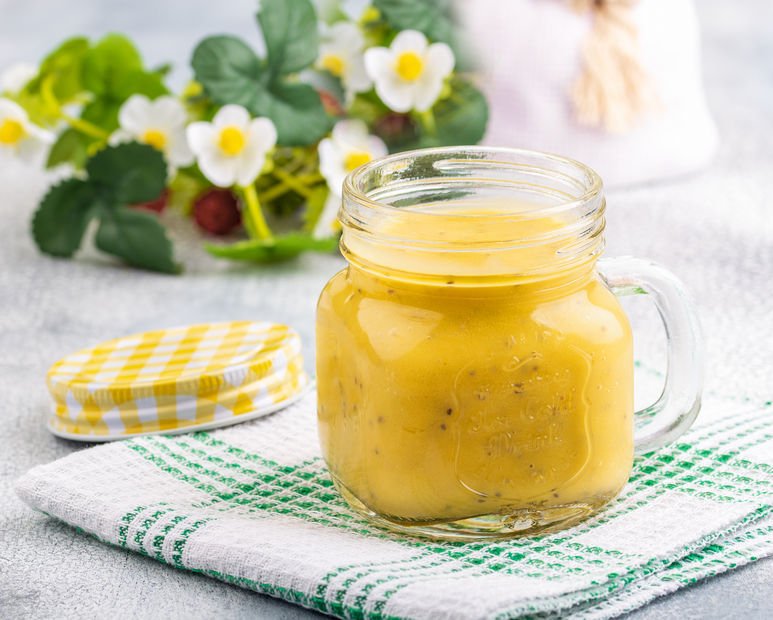 The bright flavors of the mango and the creaminess of the avocado and banana is a perfect match. Plus you get some amazing health benefits from this smoothie that make it a yummy treat for anyone!
Drink Plenty of Water
Speaking of helping things move through your digestive tract, it is extremely important to drink more water once you start increasing your fiber intake. Constipation can be an unwelcome side-effect of consuming fiber without being sufficiently hydrated. Most people require a minimum of 64 ounces of water per day. You can use the same gradual method here and start by drinking one extra glass or bottle of water each day. It can also be fun to get a special water bottle for yourself, or set a reminder on your phone to remember to take a few extra sips of water throughout the day.
While making just a couple adjustments to your diet can impact your colorectal (and overall) health; there are many other factors like age, family history… that contribute to your risk of colorectal cancer. The next step after prevention is detection. If you are age 50 or older and at average risk for colorectal cancer, NOAH providers recommend you begin your regular screenings now. It just might save your butt.
https://noahhelps.org/wp-content/uploads/2022/03/High-Fiber-Foods-Smaller.jpg
600
899
Christina Henning
https://www.noahhelps.org/wp-content/uploads/2019/06/NOAH_LOGO_CMYK_shadow_325_weblogo.png
Christina Henning
2022-03-10 14:34:38
2023-03-02 13:30:29
Fiber and Your Colorectal Health