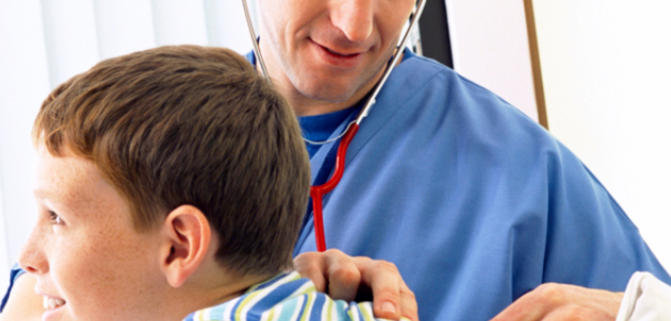 Need a Sports Physical? What to Know Before You Go
By Camilyn Tinoco, PA-C
With a new school year comes the excitement of fall sports. Participating in sports is not just a great way to improve health and physical fitness but also an opportunity to socialize and interact with other people in a wholesome setting!
Though most athletic activities have been suspended due to the COVID-19 pandemic, Arizona Interscholastic Association Executive Director David Hines says "We're going to do everything we can to have some type of a season for all of our kids."
With hopes that athletics will be able to resume in some form, it is important to obtain a sports physical before the season begins.
What is a sports physical and why is it important?
A sports physical includes a detailed medical history and physical exam which helps medical professionals decide if you can safely participate in a specific sport. Even though they can seem like a burden to obtain, they are incredibly important for making sure you are ready to go before practicing or playing in a big game. For example, a sports physical can help assess more common issues like concussions, hernias, or asthma. They can also help screen for potentially life- threatening issues like a cardiac abnormality. Most states require all students to complete a sports physical before being able to play; however, even if it is not required, a sports physical is important and encouraged. If you have questions, you can always ask your child's pediatrician or your primary care doctor. If you don't have one yet, NOAH can help you have a medical home.
What exactly happens during a sports physical?
There will be a list of medical history questions that you should fill out on the form prior to your appointment. Answer these to the best of your knowledge based off your personal and family history. If you have questions, bring them to your appointment and your provider will help guide you through the questions. It is very important to get a good history as this is one of the most important parts of the physical in ensuring you are safe to win that big game. We encourage you to ask family members about any family history questions you might not know the answer to.
When you come in for your physical, first, you will have your vitals taken to determine blood pressure, heart rate, height and weight. This is followed by an eye exam to assess vision. Once you are brought to the exam room, we will review your responses and likely ask some additional questions. Then we perform the physical exam checking things like your heart, lung abdomen, joints, etc.
If all appears okay, you will then get the "go-ahead" to start practicing! Yay!
What if something is wrong?
If there is any abnormality or concern, your medical provider will make sure you are set up with the appropriate follow-up with them or a specialist to hopefully get you out on the field as soon as it is safe to do so. Sometimes it is a simple lab check or consultation with a specialist before you get the green light to join the team, so do not get discouraged! More likely than not, you will be able to participate after that extra clearance.
What now?
Now that you are cleared, go enjoy that healthy physical activity and meeting other people in whatever form that may be! Your physical is generally good for a year after which you should come back for an updated physical if you are going to participate in sports again. We wish you a healthy and fun season!
https://noahhelps.org/wp-content/uploads/2020/09/Capture.png
541
671
Tiffany Jewell
https://www.noahhelps.org/wp-content/uploads/2019/06/NOAH_LOGO_CMYK_shadow_325_weblogo.png
Tiffany Jewell
2020-09-04 11:12:20
2020-10-29 10:33:23
Need a Sports Physical? What to Know Before You Go