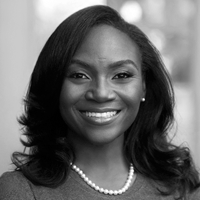 Saving Lives With Modern Day Medicine
Dr. Kizzmekia Corbett is a female African-American scientist known for helping to create the Moderna COVID-19 vaccine. She is currently the Assistant Professor of Immunology and Infectious Diseases at Harvard T.H. Chan School of Public Health and the Shutzer Assistant Professor at the Harvard Radcliffe Institute.
Dr. Corbett developed her interest in science early in life and committed to pursuing a career in science while she was still in high school. She embraced every opportunity to participate in lab research working alongside world famous scientists. After earning her bachelor's degree, Dr. Corbett went to work as a trainer for the National Institutes of Health (NIH) where she also studied respiratory illness and vaccine development.
For the next five years she continued her research on the other side of the world in Sri Lanka before returning to the NIH in 2014 to work on vaccine development. Dr. Corbett's efforts led medical advancements that would later be used in the creation of the COVID-19 vaccine.
At the onset of the COVID-19 pandemic, a team of NIH researchers including Dr. Corbett, began developing a vaccine based on some of the previous research conducted by Dr. Corbett. To manufacture and test the vaccine, the NIH partnered with Moderna, a biotechnology company. The vaccine rapidly entered animal trials soon followed by clinical trials; eventually to become one of the first approved vaccines for COVID-19.
When asked about her involvement with the development of the COVID-19 vaccine, Corbett said, "To be living in this moment where I have the opportunity to work on something that has imminent global importance…it's just a surreal moment for me". Corbett also stated she cried when results showed the Moderna vaccine worked.
NOAH honors Black History Month with snapshots of just a few of the important, impactful, and life-saving stories of Black history and healthcare in America. One of our primary goals at NOAH is to ensure quality healthcare for every member of our community. To do that, we will look at where we have been as a society, what we have accomplished, and how we will collectively achieve this goal.
For more life-saving stories of Black history and healthcare in America, check out these posts:
https://noahhelps.org/wp-content/uploads/2022/02/Black-History-Blog-Image.jpg
438
1150
Christina Henning
https://www.noahhelps.org/wp-content/uploads/2019/06/NOAH_LOGO_CMYK_shadow_325_weblogo.png
Christina Henning
2022-02-17 08:26:00
2022-02-10 12:13:46
Honoring Black History Month: Dr. Kizzmekia Corbett