Time For Your Medicare Wellness Visit?
Are you or a loved one on Medicare insurance? If so, wellness should be top-of-mind and the good news is, it's covered starting with the Medicare Wellness Visit (MWV).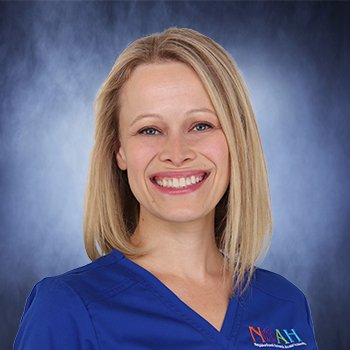 The wellness visit through Medicare isn't the traditional head-to-toe physical that most people think of. The MWV covered under Medicare is an annual visit to identify and reduce any health risks your healthcare provider might find.
Why Wellness Visits Matter
The Medicare Wellness Visit, while not a traditional physical, is a tool for your medical provider to find gaps in your healthcare. The questions asked during the MWV are specific and help to narrow down concerns while allowing your healthcare team to provide better care.
During the pandemic, many people skipped preventative and wellness appointments with their primary care provider. This included patients missing their MWV. Right now, we are contacting and encouraging patients to come in, starting with an MWV. Now is the time to get back to your doctor.
What to Expect at a Medicare Wellness Visit
At the wellness visit, we take a complete health history and use the MWV questionnaire from Medicare to understand a patient's needs. If this is a patient's first MWV, we will start with an EKG. Then your provider will discuss findings from the questionnaire and address concerns about your health and wellness.
Providers will do a limited physical exam to check blood pressure, weight, vision, and other things depending on a patient's age, gender, and health history.
At the MWV, your provider can make referrals to specialists, order labs, and discuss necessary imaging and diagnostic tests like mammograms or colon cancer screenings. We will also talk about the risks and signs of depression, trips and falls, and other health and wellness concerns.
Our goal is to create a personalized prevention plan together to help prevent disease and disability according to your health and risk factors.
What a Medicare Wellness Visit Isn't
This isn't a traditional physical. It may sound like it is, but there are distinct differences. The MWV allows healthcare providers to have a baseline for health and wellness that Medicare knows is important to this patient group.
Providers don't generally address existing chronic health conditions or refill prescriptions. The MWV is specific to finding and addressing any new concerns and planning for the next year's healthcare with the patient.
Having your annual MWV is important, and NOAH is ready to make sure you get back on schedule. If this is your first appointment at NOAH, we want to get to know you, your health history, and discuss preexisting or chronic conditions before your MWV.
Give our NOAH team a call today at 480-882-4545 to schedule an appointment and plan for a healthy and productive year ahead.
https://noahhelps.org/wp-content/uploads/2019/09/56307874_m.jpg
1191
3521
Katy Reeve
https://www.noahhelps.org/wp-content/uploads/2019/06/NOAH_LOGO_CMYK_shadow_325_weblogo.png
Katy Reeve
2021-06-01 15:17:57
2021-06-01 15:17:59
Time For Your Medicare Wellness Visit?