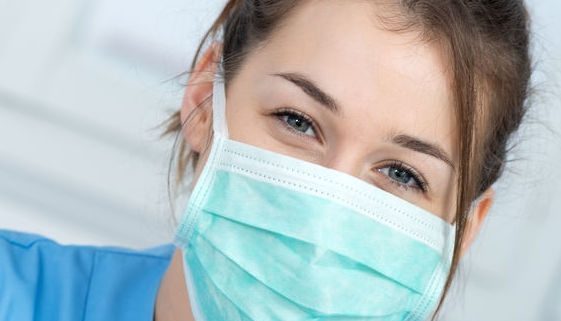 Monkeypox: What You Need to Know
According to recent reports released by the Centers for Disease Control and Prevention (CDC), as of August 1 there have been over 5,100 reported cases of monkeypox in the United States with Arizona accounting for 50 of those cases. Our best defense against monkeypox is to keep it from spreading by understanding symptoms of the virus and how it's transmitted. Dr. Vanyo-Novak, Family Physician and Medical Director for NOAH answers some of the most common questions.
Q: What is monkeypox?
A: Monkeypox is a virus that can cause fever, body aches, fatigue, swollen lymph nodes, and a rash that typically starts on the face, arms, and legs and spreads toward the trunk.
Examples of Monkeypox rash: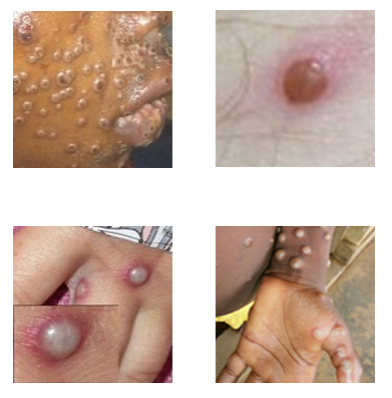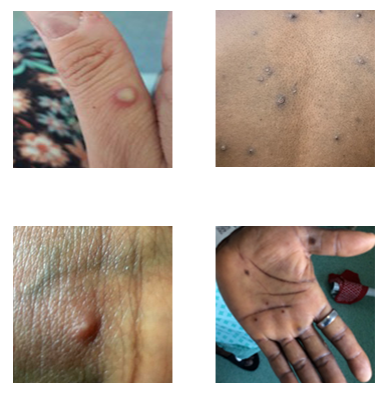 Though cases are on the rise, this infection is still rare and there is much you can do to protect yourself.
Q: Is monkeypox the same thing as chickenpox?
A: No, monkeypox is caused by a different virus.
Monkeypox is most similar to Smallpox, a virus that last seen in the U.S. back in 1949.
Though monkeypox and chickenpox both involve rashes that can itch and be painful, the rash in monkeypox starts as flat red spots that become raised within 1-2 days and then pus filled within 5-7 days. The rash in monkeypox can involve the palms of the hands and soles of the feet, the rash in chickenpox doesn't. Monkeypox also causes swollen lymph glands, something you don't usually see with chickenpox.
Q: Who is at risk for monkeypox?
A: Anyone who comes in close contact with other people or animals infected with monkeypox.
Monkeypox can be spread through:
direct contact with the rash, scabs, or bodily fluid
touching items (clothes, linens) that previously touched the rash or bodily fluids
inhaling respiratory secretions during close face-to face contact or during intimate physical contact such as kissing, cuddling, or sex.
pregnant women can spread the virus to their fetus through the placenta
Q: How do I protect myself and my family from monkeypox?
A: There is a lot you can do to avoid contracting monkeypox, including:
Avoid close, skin-to-skin contact with people who have rashes. Avoid touching rashes or scabs on other people.

Do not kiss, cuddle, or have sex with someone who has suspected or confirmed monkeypox.
Do not share utensils or cups with someone who has suspected or confirmed monkeypox.
Do not touch bedding, towels, or clothes of someone who has suspected or confirmed monkeypox.
Avoid touching your face and clean your hands after touching other people or surfaces. This can be done with soap and water or with and alcohol-based sanitizer.
If you work in a NOAH Health Center or other patient care environment, make sure to wear appropriate personal protective equipment (PPE) and exercise good hand hygiene.
Q: Is there a vaccine for monkeypox?
A: Yes, there are two vaccines licensed by the Food and Drug Administration (FDA) for preventing monkeypox. These vaccines are in limited supply and available through the Centers for Disease Control (CDC) and Health Department only. Unlike most of our vaccines, the monkeypox vaccines can be given after a known exposure to the virus and still be effective. At this time, the vaccines are mostly being used in high risk individuals who have had close contact with a confirmed case of monkeypox.
Q: What if I suspect I have monkeypox?
A: Please self-isolate until you can seek medical attention for further evaluation. NOAH has an RN Nurse Triage line available to help assess your symptoms and determine whether a telehealth or in office visit is needed. Testing for monkeypox can only be completed during an in office visit. Please make sure to wear a mask and cover all open sores prior to entering any of our NOAH clinics. This is to help decrease the spread of the virus.
Q: Is there treatment for monkeypox?
A: No, there is no specific treatment for monkeypox. That being said, because monkeypox is so similar to smallpox and smallpox does have a treatment, TPOXX, this treatment can be approved under what's called "compassionate use" for patients at extreme risk for complications. This medication is only available through the CDC. If a NOAH clinician believes a patient may need treatment for monkeypox they will help coordinate next steps with the CDC. Though most cases of monkeypox will resolve on their own and not require treatment there are some instances where treatment is indicated (examples include patients with active HIV, intolerable pain from the monkeypox lesions).
Q: What is NOAH doing to prevent the spread of monkeypox in our clinics?
A: NOAH Health Center teams follow specific guidelines to reduce the risk of exposure to infectious diseases. Patients with symptoms indicating a potentially contagious condition are roomed upon arrival to the clinic. NOAH staff follow strict protocols for use of Personal Protective Equipment (PPE) and cleaning of the exam rooms and office equipment after each visit.
Q: Where can I learn more about monkeypox?
A: For the most accurate and up-to-date information, please visit the CDC website.
https://noahhelps.org/wp-content/uploads/2022/08/Monkeypox-Mask.jpg
561
561
Christina Henning
https://www.noahhelps.org/wp-content/uploads/2019/06/NOAH_LOGO_CMYK_shadow_325_weblogo.png
Christina Henning
2022-08-02 11:37:49
2022-08-03 12:06:05
Monkeypox: What You Need to Know