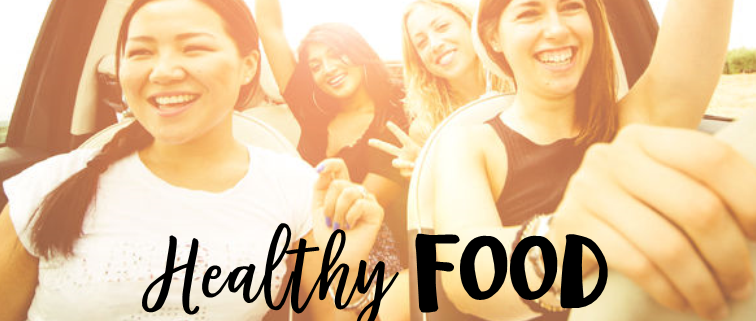 Road Trip – Got Healthy Snacks?
By Kristal Burton, RDN | NOAH Health Centers
It's that time of year when you load up the family and drive off toward adventure. It's easy when sitting in a car for long periods to justify continually snacking on foods you normally try not to make a habit of munching on, but those seemingly innocent snacks can stack up to a lot of weight gain, bloating and discomfort. Pack these dietitian approved healthy snacks and if you are going to stop to eat a meal, pick a restaurant that offers healthy meal options.
Snacks:
• Baggies of grapes.
• Cuties.
• Small apples (3 oz. each) or pears.
• Sugar snap peas with hummus.
• Cheese sticks.
• Almonds.
• Individual 100 calorie guacamole cups.
• Individual peanut butter cups or pouches (these are great if your hotel does not have any healthy fat or protein choices in the continental breakfast).
Lunch stop items:
• 100% whole grain bread.
• Low sodium turkey and ham lunch meats.
• Munster cheese.
• Individual mayo and mustard packets.
• Pickle slices.
• Lettuce.
• Sliced tomato.
• Peanut butter.
• Honey.
Dinner options if stopped for fast food:
• 6 inch turkey or ham sub with cheese and unlimited vegetables.
• 2 taco bell tacos.
• Starbucks Spinach and Feta wrap.
• Chick-fil-a grilled chicken cool wrap.
• McDonald's artisan grilled chicken sandwich.
Drinks:
• Water bottles.
• Several water flavors (crystal light, mio, Stur, etc.).
• Carbonated waters (La Croix, Clear American).
• Infused waters.
Your Care Team at NOAH are here to help you create and manage your healthy lifestyle habits. Need help setting or sticking to your goals? Call 480-882-4545 or request an appointment today!
https://noahhelps.org/wp-content/uploads/2018/06/HealthyFoodHealthyAdventure_RoadTrip_June2018.png
699
756
admin
https://www.noahhelps.org/wp-content/uploads/2019/06/NOAH_LOGO_CMYK_shadow_325_weblogo.png
admin
2018-06-26 15:26:24
2019-09-28 14:03:57
Road Trip – Got Healthy Snacks?