Meet Yvonne Moss of NOAH's Board of Directors
Yvonne is the new President of NOAH's Board of Directors. She shares her passion for NOAH and commitment to community service.
Q: Tell us about yourself and when you joined the Board of Directors.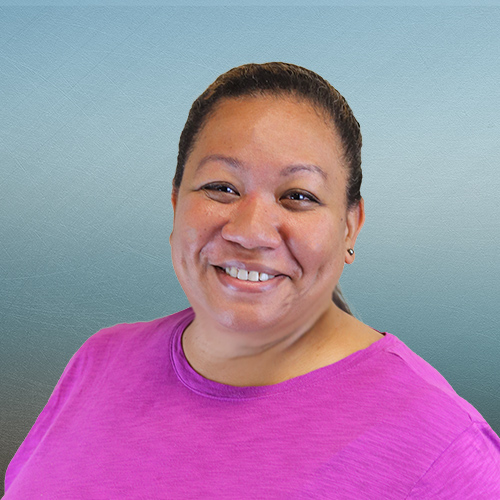 A: I'm the Assistant General Counsel at Make-A-Wish of America which is headquartered here in Phoenix. I joined the NOAH Board of Directors in December of 2016, so it has been almost five years of serving the organization.
Q: Why are you interested in supporting community health?
A: Supporting community health just makes sense to me. I believe access to quality healthcare should be a universal human right, everyone deserves the dignity of compassionate care. Good healthcare also impacts the overall community. When people are healthy, it positively impacts their family, their jobs, their schoolwork, and more.
Q: What made you decide to serve on NOAH's Board of Directors?
A: I was working at a Phoenix law firm before joining Make-A-Wish and NOAH worked with the firm. I got to know NOAH and the leadership team and it really motivated me to do more for community health. I trust the NOAH leadership and love being able to support the organization and the patients with my time.
Q: What do you hope to accomplish during your term as President?
A: We have a terrific group of talented, passionate, interesting, and fun people serving on the Board of Directors. Together, the board is working to increase access to whole person care at NOAH. When I joined the board, we used to lovingly say "NOAH is the best kept secret" but I don't think that's the case anymore. We aren't a secret anymore, and the more people get to know NOAH, the more we can impact lives, families, and communities.
Q: What about NOAH motivates you the most in your role as President of the Board of Directors?
A: It is hard to pick just one thing, but if I had to narrow down my passion for NOAH it is truly about the whole person care approach. Including physical health, mental and emotional wellbeing, and access to resources like health insurance into how we work with patients changes lives. Add that to the compassion the whole team brings to their job, and it's just not like everywhere else. NOAH is different and it shows in how we treat each patient.
The NOAH Board of Directors is a diverse group of volunteers who contribute to the mission of transforming the health of our community. Patients from the communities we serve make up 51% of our board. Learn more about NOAH's board of directors and how they drive the organization.
https://noahhelps.org/wp-content/uploads/2021/09/Profile-in-Leadership-3-e1655158914447.png
500
500
Katy Reeve
https://www.noahhelps.org/wp-content/uploads/2019/06/NOAH_LOGO_CMYK_shadow_325_weblogo.png
Katy Reeve
2021-09-28 11:50:33
2021-10-26 15:01:47
Profile in Leadership