Get to Know Kavita Bernstein From NOAH's Board of Directors
Kavita is NOAH's new Vice Chair of the Board of Directors and shares her vision for community health through NOAH.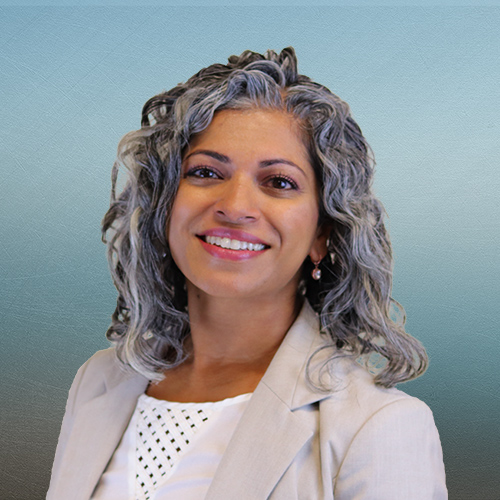 Q: Tell us about yourself and when you joined the Board of Directors.
A: I recently became the Director of Relationships and Solutions at Candelen, an Arizona nonprofit that provides resources and support to parents, caregivers, and educators to help every kid achieve the brightest outlook possible. I joined NOAH's Board of Directors in 2019.
Q: Why are you interested in supporting community health?
A: In my eyes, health and wellness are basic needs. When our health is impacted, it has the capacity to impact other parts of our life, including our ability to work, our capacity to have relationships with others, and so much more. My passion has always been with those that are in need of healthcare but may not have it readily available to them. Community health is the perfect answer to that.
Q: What motivated you to serve at this level on NOAH's Board of Directors?
A: The mission of NOAH falls right in line with my vision for community health – to find quality health care that is provided in a compassionate manner. Truly, that is what we all want when we are feeling unwell – to find medical care that is not only high quality but also to find providers that are willing to sit with us, listen, and then act on our behalf to get us to better health.
Q: What do you like about working with your fellow board members?
A: We are all in. We are here to serve the NOAH staff and patients. I regularly hear in Board meetings and from Board members, "How can we help?" and "What do you need from us?" because our board members are not content to just sit and listen. We are ready to serve NOAH. It's this dedication in the form of action that I truly value in the Board.
Q: What do you hope to accomplish during your term as Vice Chair?
A: To support the growth and development of NOAH, to support the team in meeting the goals of the strategic plan, and to continue to help cultivate our board culture.
Q: What about NOAH motivates you the most in your role on the Board of Directors?
A: Helping the most vulnerable in our community through access to quality healthcare.
The NOAH Board of Directors is a diverse group of volunteers who contribute to the mission of transforming the health of our community. Patients from the communities we serve make up 51% of our board. Learn more about NOAH's board of directors and how they drive the organization.
https://noahhelps.org/wp-content/uploads/2021/10/Profile-in-Leadership-e1655159335120.png
500
500
Katy Reeve
https://www.noahhelps.org/wp-content/uploads/2019/06/NOAH_LOGO_CMYK_shadow_325_weblogo.png
Katy Reeve
2021-10-26 14:28:41
2021-10-26 14:34:35
Profile in Leadership